Events
Meet us at Lift & Co. Expo 2020 in Vancouver
Drop by booth 1122 at Vancouvers's Lift & Co. Expo January 9 to 11, 2020.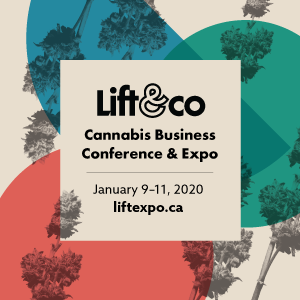 Featuring over 200 exhibitors from Canada and around the world, and speakers including the industry's most knowledgeable and inspiring movers and shakers, the Lift & Co. Expo is Canada's signature event for cannabis consumers, professionals and investors.
Whether you're an established business owner, cannabis company employee or industry-curious entrepreneur, we encourage you to engage with fellow exhibitors in this exclusively professional environment.
Meet fellow players or find your niche in this fast-paced global industry.
Get your tickets at liftexpo.ca.